Sea Explorers' Institute's
Past Events
A brief glimpse of the Highlights of SEI's events.
Year
Title
Details
Event Photo
A Recent Visit by Senior NDRF Dignitaries at SEI.
As two batches of NDRF and a team of Daman, Diu and Dadra & Nagar Haveli currently undergoing Training on 'Underwater Deep Diving Course on Life Saving & Salvage', a high level team from the Head Quarters, National Disaster Response Forces visited the Institute. the Team of Dignitaries were highly satisfied and complemented on the standard of training being imparted.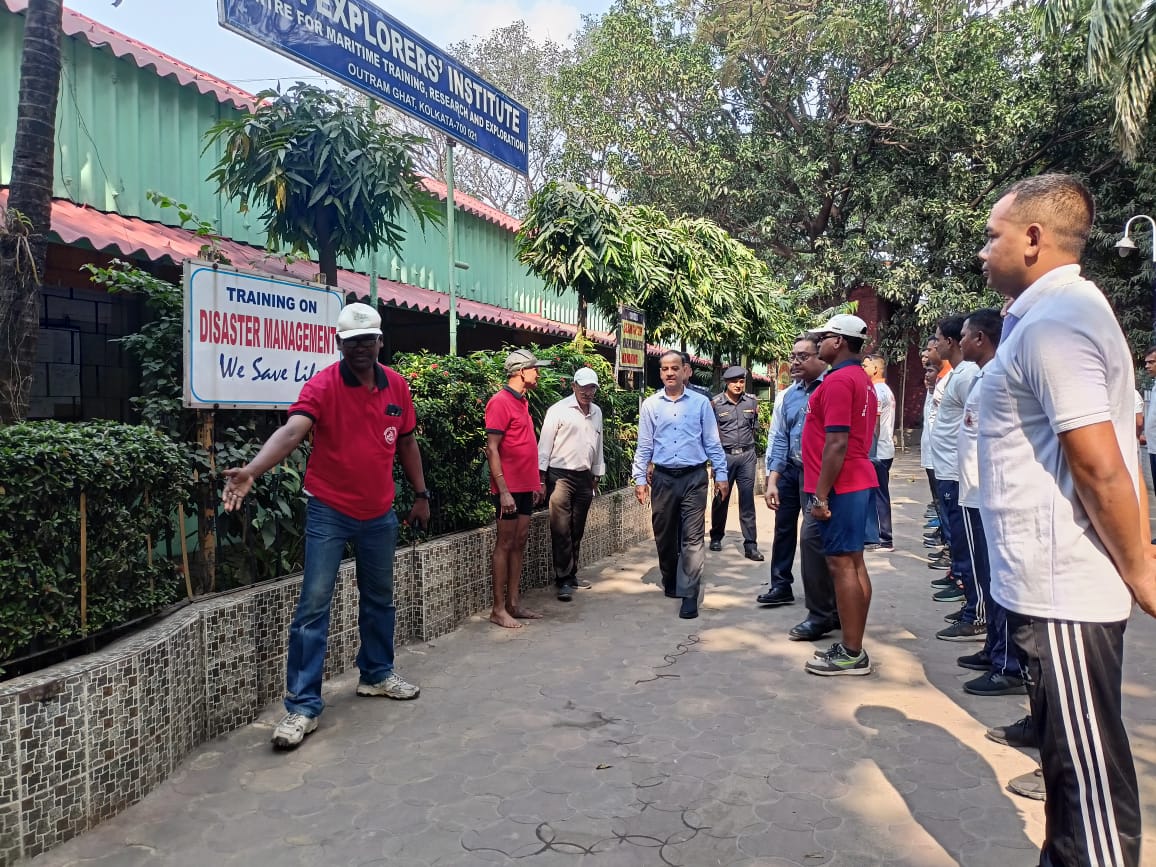 Press Conference on the Golden Jubilee of the Andaman Expedition of 1969
Sea Explorers Institute celebrated the Golden Jubilee of the Andaman Expedition of 1969 that was organized by the Explorers' Club of India under the hegemony of ace swimmer Mr Mihir Sen, on 4th July, 2022 at the Press Club. Cdr George Albert Duke the captain of the expedition, Sri Ashok Dasgupta, one of the key organisers of the expeditions and Sri Manas Ghosh and Sri Chitta Biswas eminent journalists of their times addresses the press and shared their experiences of an era that was very different from present times. An august gathering cherished the event and unravelled a forgotten historical achievement of two Indians: Lt George Albert Duke and Pinaki Ranan Chatterjee.
Celebrating International yoga day 2022 on 21st June at Institute Campus
This has highlighted the urgent need to address the mental health dimension of the pandemic, in addition to the physical health aspects. People around the world embraced yoga to stay healthy and rejuvenated and to fight social isolation and depression during the pandemic. We have on behalf of the Institute has celebrated Internation Yoga Day at our Institute campus.